So I'm posting a little out of order as my Round 2 entry is already up, but I wanted to go back and share my Round 1 entry with you all.
First of all let me share a little about the Sewing Bee. The Sewing Bee is an annual contest held by Pattern Review. Each year there are 4 rounds of sewing, with the first round being open to all members. At the end of each round the submissions are judged and a certain number of participants move on to the next round. A winner is also selected for each round and finally an overall winner is awarded the grand prize! Read more here.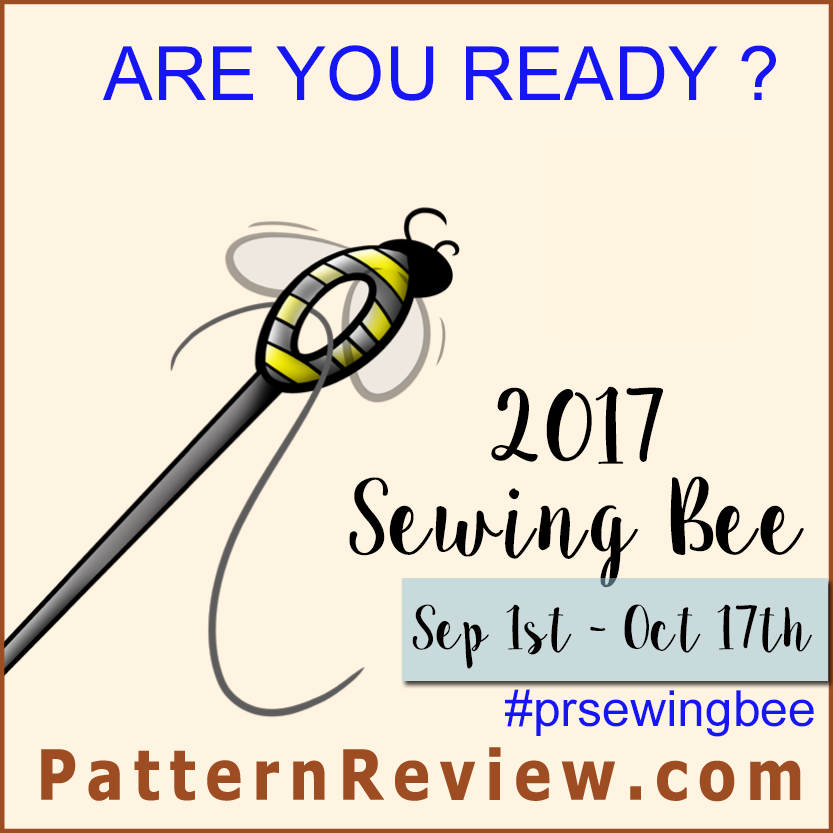 I have entered other contests on Pattern Review and I always enjoy it, even though the deadlines can be stressful for a procrastinator like myself. The reason this Round 1 entry is being posted late is because September has been a crazy eventful month, good and bad, business and personal. That said I wasn't originally going to enter this contest but I decided "why not?" at the last minute…and by last minute I mean the evening before the deadline. I sewed up this skirt the night before and took photos and wrote up my pattern review the day of the deadline. So there was no time to write a blog post right then. Then I didn't really think I would make it to Round 2, so I didn't write this up after. Thankfully I did, so I wanted to write a quick post on it.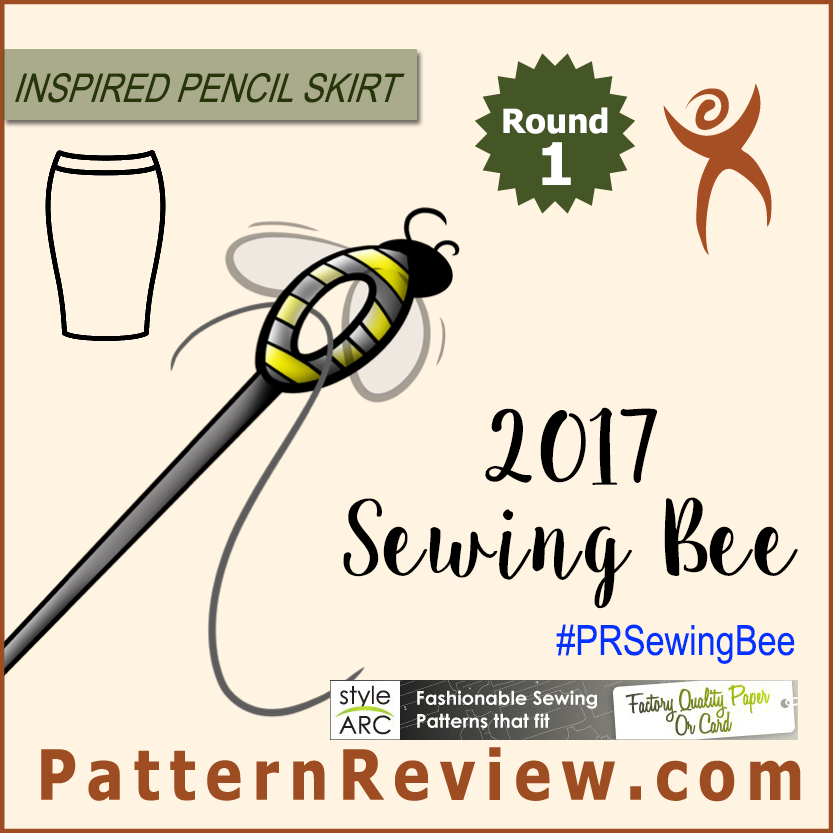 The Round 1 challenge was to sew a pencil skirt inspired by a favorite piece of music or musician. I immediately thought of Beyonce because she is one of my favorite artists and I love her style. My mind went in a couple of different directions, but after I google image searched some Beyonce red carpet images, shopped my stash and considered my short time frame I had a plan.
After spotting these the two regal black and gold ensembles above I was inspired to work with this color combo. I felt this large medallion print projected the regality that "Queen Bey" exudes on stage. I only had one yard of it so it was perfect for a pencil skirt!
I sewed up my TNT pencil skirt pattern, New Look 6230. This pattern is actually designed for wovens but I've used it with a knit before here. Since I used a knit I eliminated the kick pleat, interfacing and zipper. Instead I added non roll elastic in the waistband, like a casing.  I am multiple sizes so I cut the largest size to accommodate my hips but increased the seam allowances at the side seams and back darts to fit my waist.
Pattern Description: Misses' knit baseball shirt has a feminine fit and can be made with banded round or V-neck and 3/4 or long sleeves. Skirt worn 1″ below the waist has side zipper; flared skirt is knee length, pencil skirt just below knee length.
Pattern Sizing: 4-16
Did it look like the photo/drawing on the pattern envelope once you were done sewing with it? Yes
Were the instructions easy to follow? Yes very.
What did you particularly like or dislike about the pattern? I love that this pencil skirt fits me well with minimal adjustments.
Fabric Used: a double knit (it has a sweater feel)
Pattern alterations or any design changes you made: I used a knit instead of woven fabric. I omitted the kick pleat and zipper, instead cutting the back on the fold and adding elastic to the waistband.
Would you sew it again? Would you recommend it to others? Yes I've sewn it a few times and will sew it many more. I recommend to anyone who needs a simple pencil skirt.
Conclusion: Great basic pattern