Happy Valentine's Day! I'm one of those "weird" women who aren't big fans of Valentine's day, but it did give me a great excuse to sew up this sweatshirt I've been meaning to make for years… so YAY!
When I saw this kiss print french terry at Fabric Mart back in 2017 (according to my receipt) I had to have it! If I remember correctly it came on a light pink background as well. Sadly Fabric Mart doesn't have either colorway currently but they do have a few terry knits here. However, if you love these kisses try Spoonflower for a variety of smooches on your choice of fabric or similar print this cotton poplin from Fabric.com.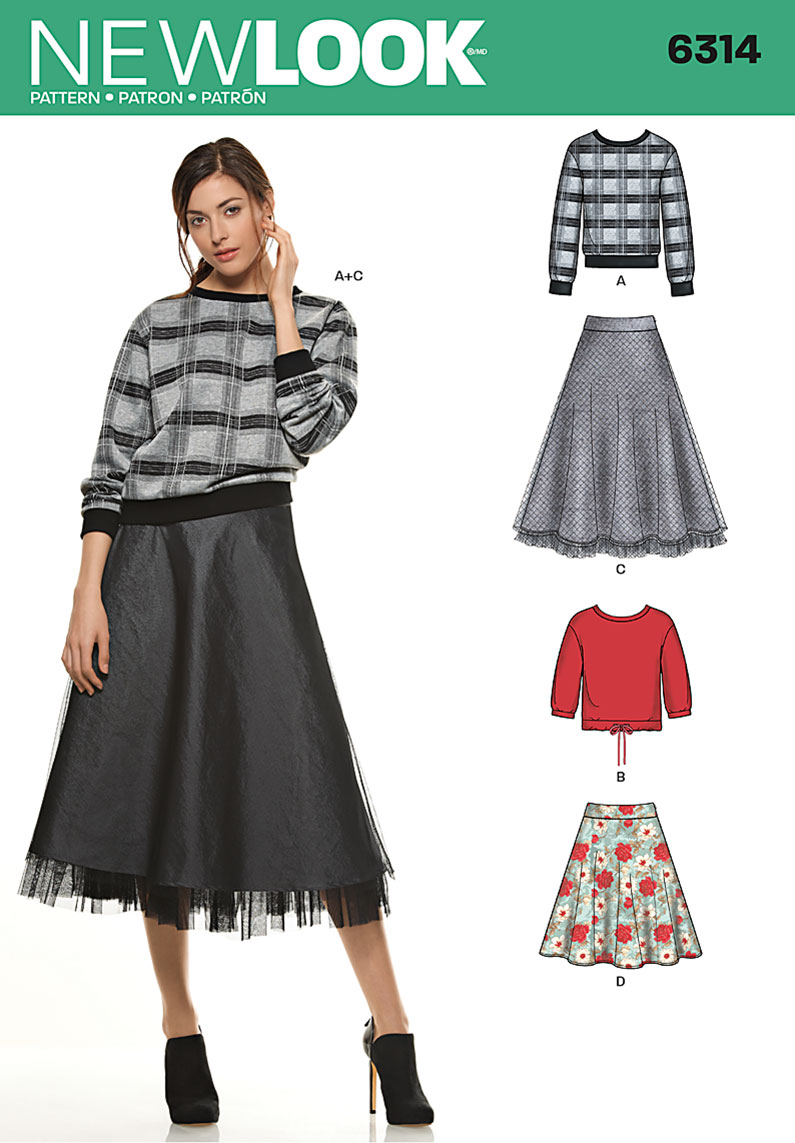 This is a really simple sew, as a matter fact I sewed it yesterday in about less than an hour and a half from cutting out the pattern itself to wearing it out to Sip n Sew last night (where I celebrated Galentine's Day with some of my local sewing gal pals).
Apparently I'm pretty into wide neck sweatshirts (see my previous make here) right now. This time I used New Look 6314 because I felt the slightly dropped shoulders would work well with the wide neck I wanted to create. I just eyeballed the neckband BTW. In these photos the neckline is raw which is what I wanted (similar to my previous make), but after wearing it out last night I think I'm going to widen it a bit more and create a very slim neckband for a more finished look.
I want to say on this holiday which is great but also carries tons of pressure and sadness for some…if you're not in a relationship because you love being single, that's great! Don't let society force it's "ideal" plan on you. If you're longing for love and haven't found it, it will likely come when you're not expecting it (cliche I know – but it was true for me). In the meantime love and spoil the hell out of yourself! If you've suffered the loss of a loved one, my heart goes out to you. Do what is best for you today whether that is reliving old memories, having a good cry or phoning a friend. If this day gets you down for any other reason just know you are loved, you are valued and you are worthy. Because really today just boils down to a day to celebrate LOVE in any form (and sell a ton of cards, flowers and candy LOL).
Happy Valentine's Day!
Pattern: New Look 6314 (OOP?)
Pattern Description: This trendy Misses' sportswear pattern includes knee length skirt, midi length skirt with mesh overlay and slip ruffle, long sleeve knit top with contrast bands and three quarter sleeve knit top with tie waist.
Sizing: 8-20 I sewed a 16
Difficulty: 1/beginner
Fabric Used: Red lips on Navy print terry knit from Fabric Mart. See other knits here and a similar prints here and here.
Does it look like the photo/drawing on the pattern envelope? Yes for the most part.
Were the instructions easy to follow? I didn't read them at all, sorry.
Likes:  Sews up in less that an hr or two.
Dislikes: None
Pattern alterations or any design changes made: I widened the neckline by about 1.5″ on either side and kept the depth at the center front the same.
Would I sew it again? Yes, I like the fit.
Would I recommend it to others? Definitely, great beginners knit project.
*some links may be affiliate links and I will recieve a small commission if your purchase through my link. Thank you for your support!